History of University Heights Presbyterian Church
U.H.P.C.on the Hill of Hall of Fame Terrace has a long and colorful history.
On Nov. 26, 1893 Rev. W.L. Waite, Prof. J.J. Stevenson and Dr. Joseph S. Taylor followed the call of Counselor, Henry M. MacCracken, who was a Clergy man and Educator. They had a meeting in his house, to discuss the religious needs of the locality.
On Dec. 7, 1893 a Sunday School was organized and by end of 1894 interest had grown so much that preaching services were being held.
On Dec. 4, 1899 the Congregation voted for a Presbyterian connection, and
the organization of the Church occurred on
​April 15, 1900. Henry M. MacCracken, who also created the plan of the Hall of Fame for Great Americans (the hall, was soon established as an educational agency and a shrine for patriotic remembrance) acted as minster for the following four years. The first Service in New Sanctuary took place on Christmas Sunday Dec. 25, 1907.
The first Men's Club (Men Fellowship was established 1914 and the Board of Deacons was created in 1915.
On November 15, 1925 the organ was presented, and provides music up to this day every Sunday Morning
In the 70s a Day Care Center opened at UHPC to serve the community's needs even more.
U.H.P.C.'s VISION & MISSION STATEMENT.......
~To be a faithful people thankful to God for our Salvation through Christ Jesus, centered in worship, proclaiming the Living Word as we demonstrate God's love in us through our service to each other, our church, our community, our city, and our world.
~To be a beacon of light on the hill, growing in grace and in faith, extending healing and helping hands through a variety of spiritual enrichment opportunities, as we edify and build up the Body of Christ, equipping the saints to do the work of God, internally and externally, spiritually and in the practice.
~To be a diverse people, empowered and unified by the Holy Spirit, as one Body in Christ Jesus, seeking to uphold justice, and peace, that others may know that we are Christians as we work, worship and fellowship together inviting and drawing others to Christ.
OUR GOAL IS TO BE: U - NITED
H - ELPFUL
P - RODUCTIVE
C - ARING
For we are U. H. P. C.
UNIVERSITY HEIGHTS PRESBYTERIAN CHURCH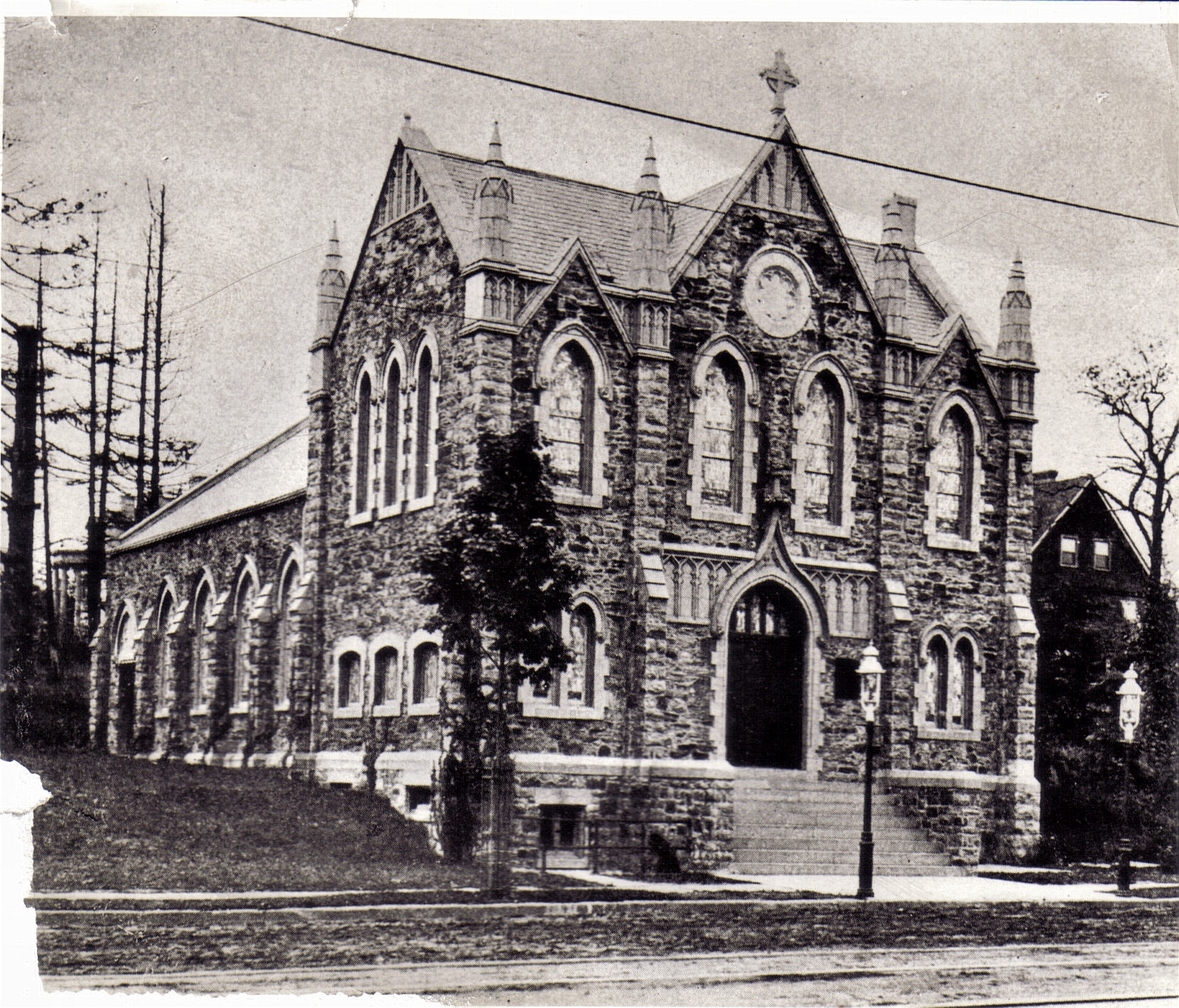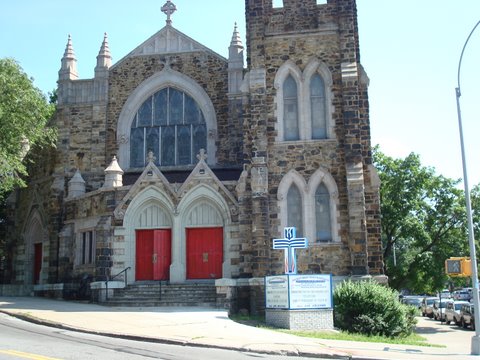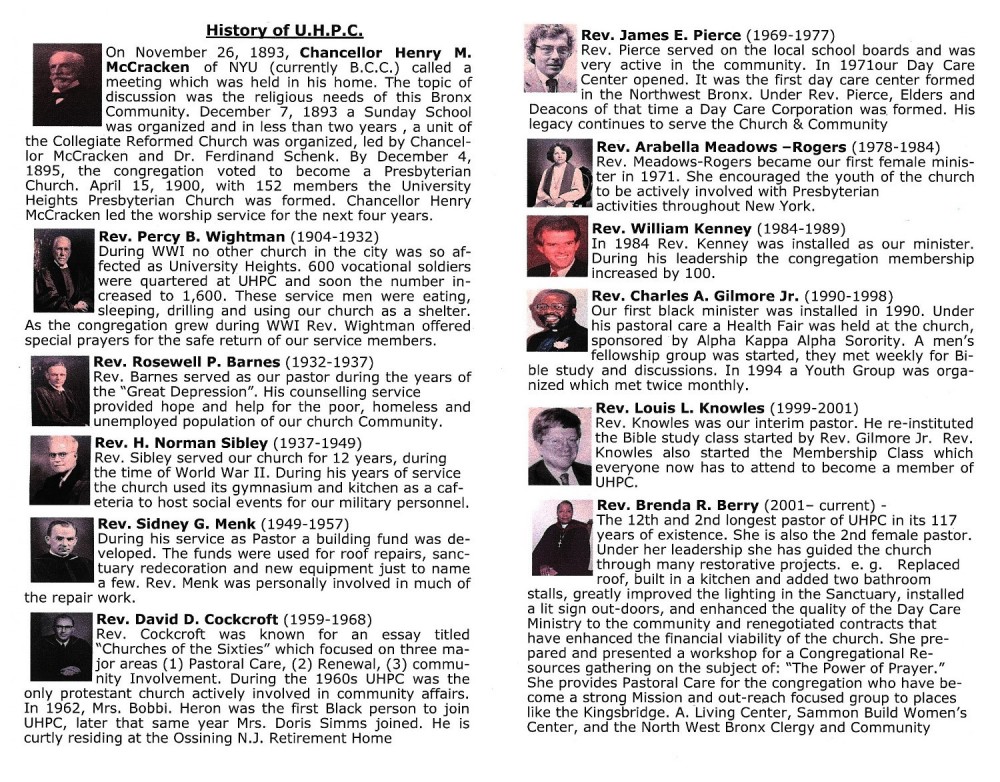 Pastors / Elders leading the Worship on Sunday Service.
Rev. Lonnie Bryant...... Elder Etta Graham-Mitchell...
Rev. George Abosi....... Elder Kenneth Godfrey...........
Rev. Charles Mayhew... UHPC Elders and Deacons.....
( Schedule on the Sermon Archives Page )